SeeMe - Photobucket - Video and Image Hosting
So anyways, I scored. Big time. At the Value village. How did I score?
Two cashmere sweaters. Oe 100% cashmere, one 70% cashmere. They fit me. (Which in itself is amazing) for... $3.99 each. *Shock*
I have pictures.
Closeup of detail on the 100% cashmere sweater. There are two of these triangles at the bottom, pointing up. Hey, look, I have boobs.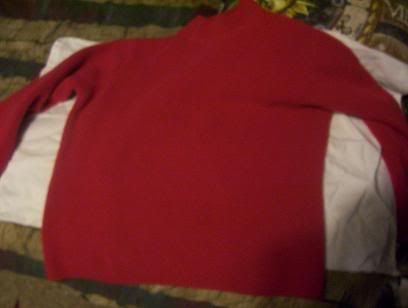 The whole thing.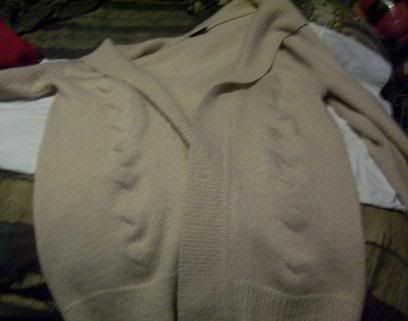 The 70% cashmere 30% silk sweater. So nice. So nice.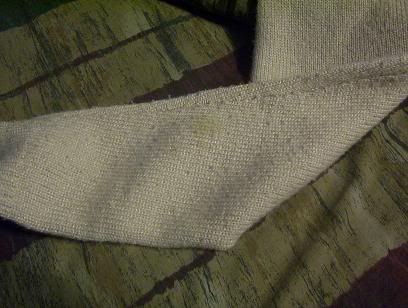 There is a small stain here... can I remove it? How?
I bought these for yarn, because they were marked a SMALL...but tried them on for shits and giggles. They fit my sometimes 3x body. I'm amazed. I think I'm going to frog the boobie pointer outer, but I really would like to keep the other one. Even if the photo does make it look like something Remus Lupin would wear. (Bitch wanna fight, I'll get my Fenrir(s) on him!)